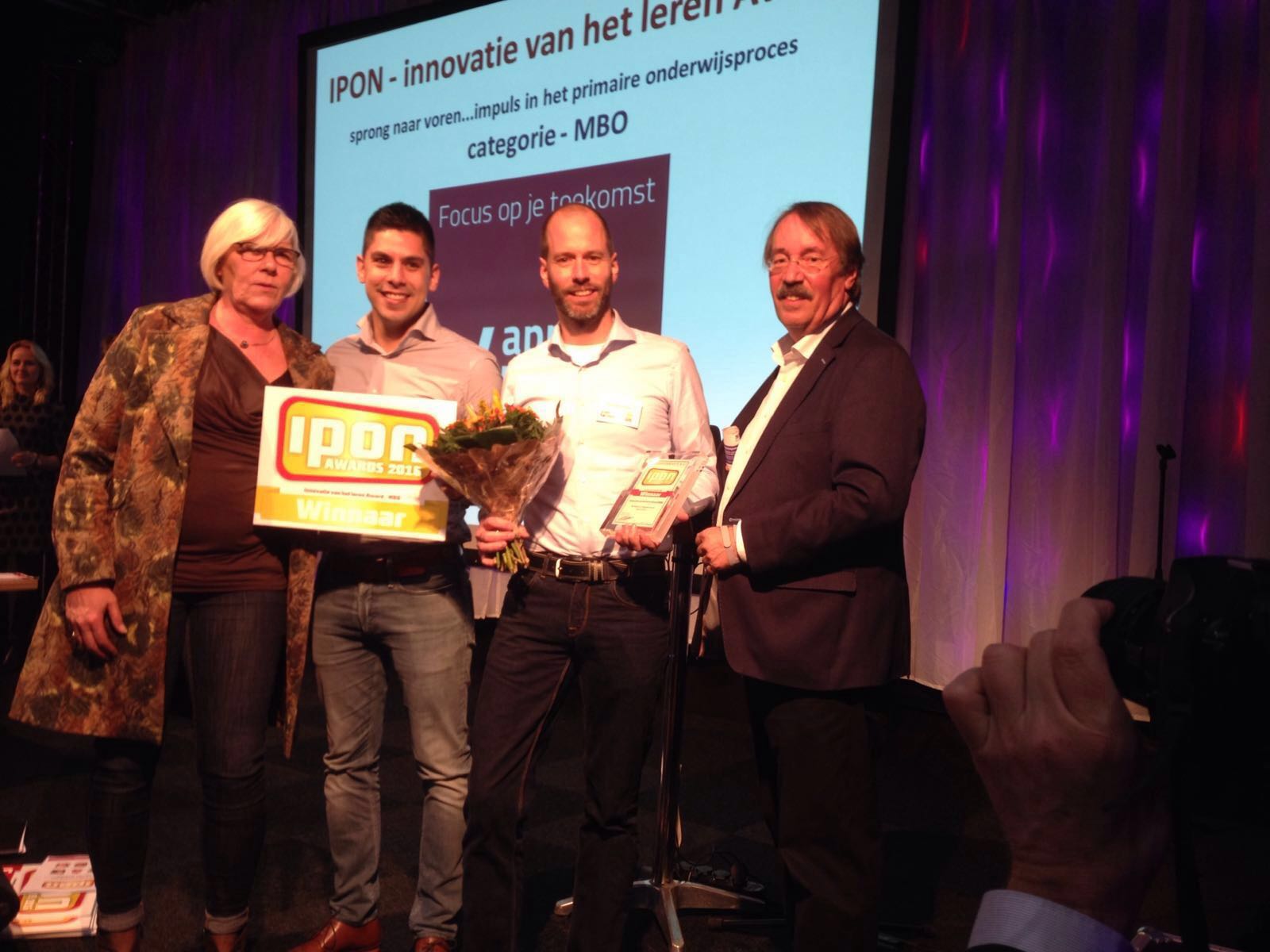 APP4TALENT – WINNAAR
App4Talent heeft de award gewonnen in de categorie 'Innovatie van het leren mbo'! De awards werden uitgereikt tijdens de IPON, de vakbeurs voor onderwijsinnovatie en ICT, in de Jaarbeurs in Utrecht.
Het juryrapport:
Met App4Talent kunnen studenten eenvoudig foto's of filmpjes maken tijdens hun stage (BOL) of werk (BBL). Zo wordt het mogelijk om beroepshandelingen beeldend te tonen en kan de ontwikkeling in de beroepspraktijkvorming gevolgd worden door de school. De afstand tussen school en stage/werk wordt op deze manier kleiner. De jury is vooral te spreken over de flexibiliteit van de app: deze is voor elke opleiding inzetbaar. Ook de gebruiksvriendelijkheid en de koppeling van een app en een web versie zijn pluspunten. Jongeren van nu zijn onlosmakelijk met hun telefoon verbonden, daar speelt App4Talent goed op in.
App4Talent was genomineerd voor de 'Innovatie Award' van de NOT-beurs! Wij zijn erg trots op deze nominatie, omdat dit ons de erkenning geeft dat wij op de goede weg zijn.
Jurycommentaar:
App4talent voorziet in een nog niet eerder voldane behoefte van LOB docenten om hun vak op één plek overzichtelijk, beheersbaar en meetbaar te maken. Leerlingen kunnen 24/7 en overal hun bewijzen inleveren met hun smartphone.