App4Talent is het platform die direct inzicht geeft in de ontwikkeling van studenten.
App4Talent is een applicatie waarmee de student (praktijk)opdrachten en ervaringen kan vastleggen door middel van foto's, video's en documenten in hun smartphone. Met de app kunnen de studenten hun opdrachten op school en stage eenvoudig zichtbaar maken voor de docent en praktijkbegeleider.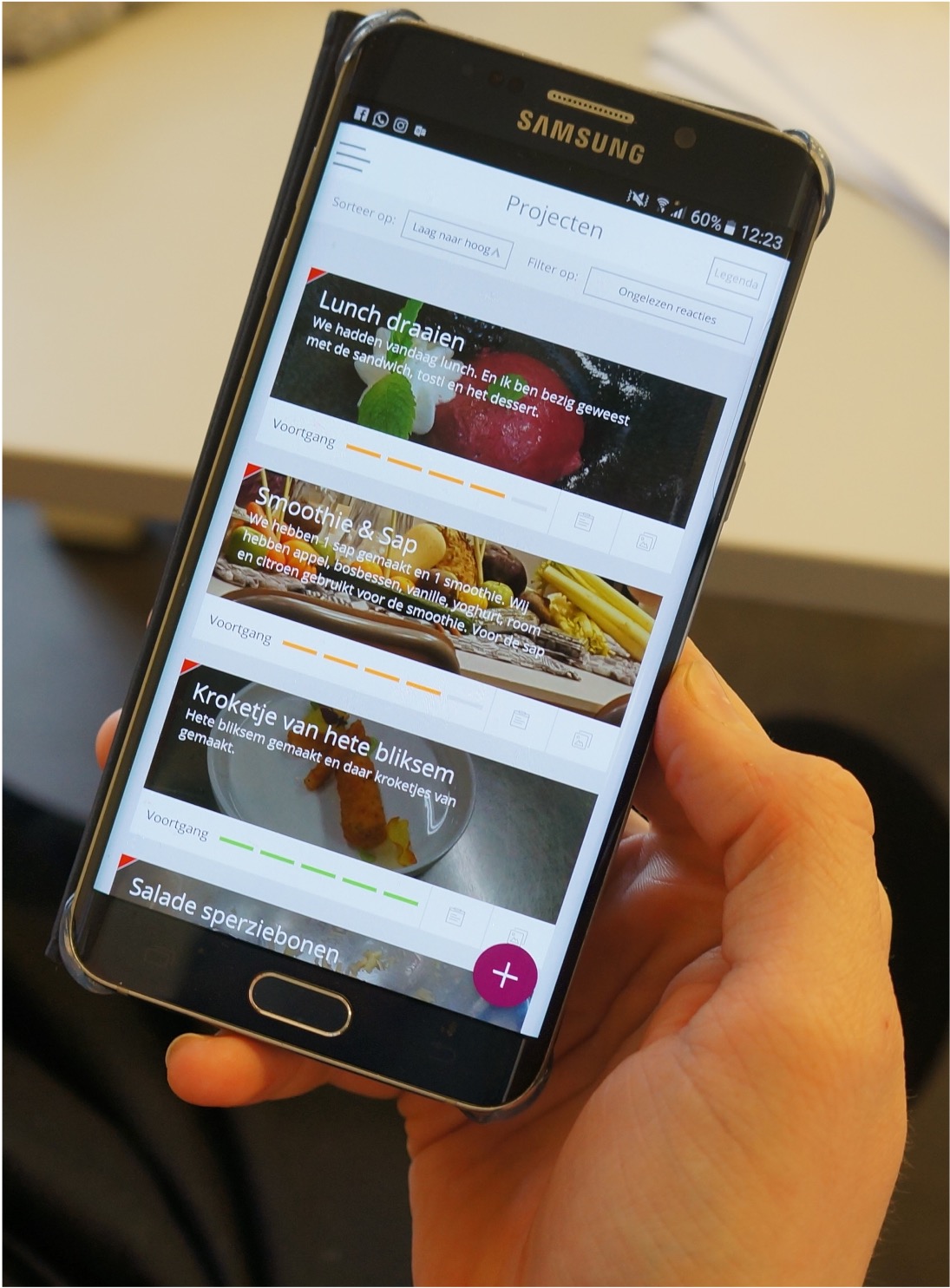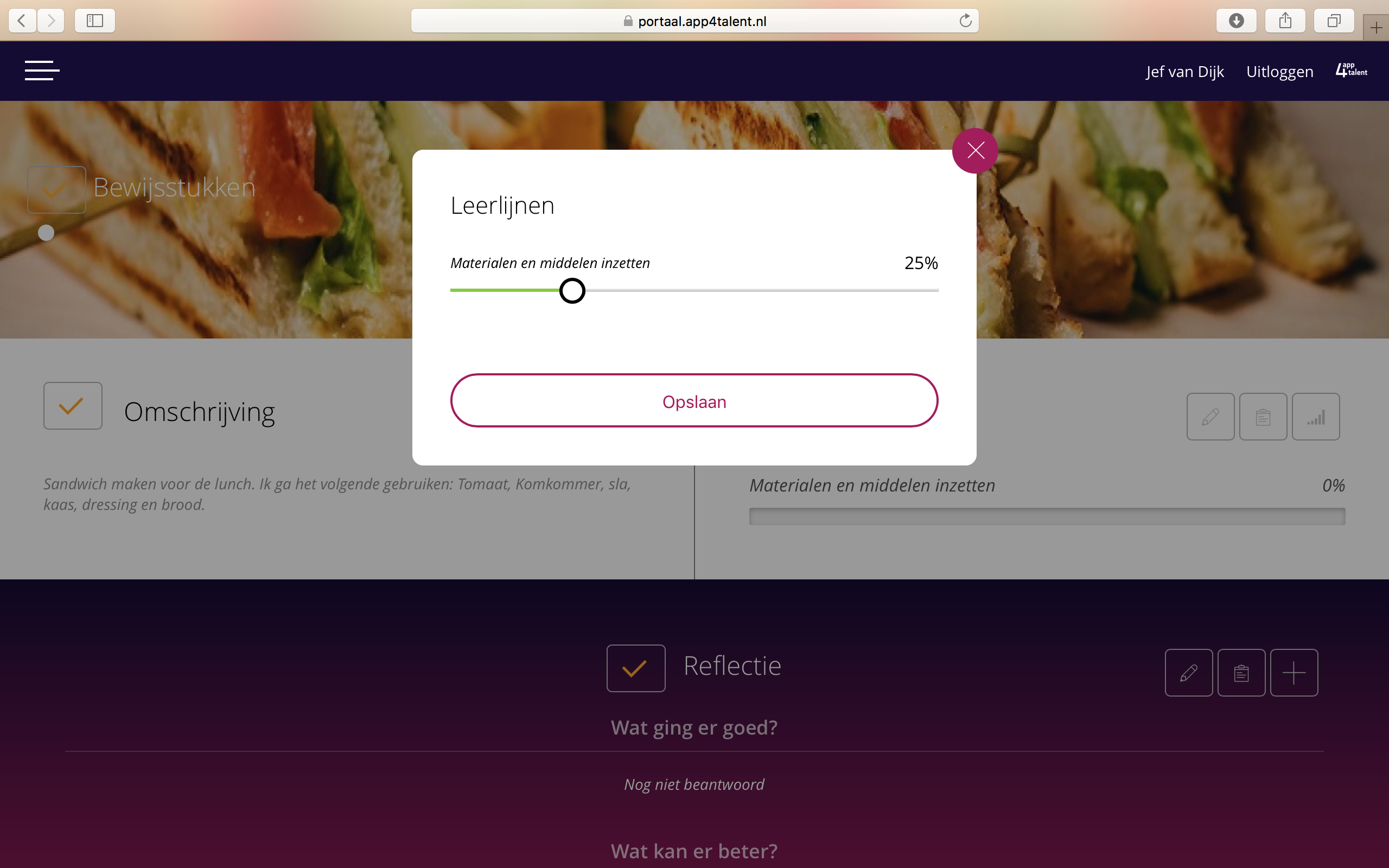 De docent en de praktijkbegeleider kan via zijn persoonlijke webpagina op afstand zien wat de student in de praktijk doet en kan daar direct feedback op geven. Zo volgt de docent en de praktijkbegeleider gelijk de ontwikkeling van de student. Dit voorkomt dat je als docent en praktijkbegeleider te laat signaleert dat een student moeite heeft met zijn opdrachten of achterloopt met bepaalde leerlijnen. Zo ben je als docent altijd op de hoogte van de voortgang van ieder student.
Met App4Talent staat de student direct in contact met de docent en de praktijkbegeleider. Op deze manier krijgt de student direct feedback van praktijk en opleiding.
App4Talent is een plug&play systeem, die direct te gebruiken is. Het enige wat je nodig hebt zijn de studenten en de docent(en) en praktijkbegeleider(s).
Ow ja…wat ook handig is als je weet aan welke competenties, vaardigheden, rubrics of werkprocessen je studenten moeten werken.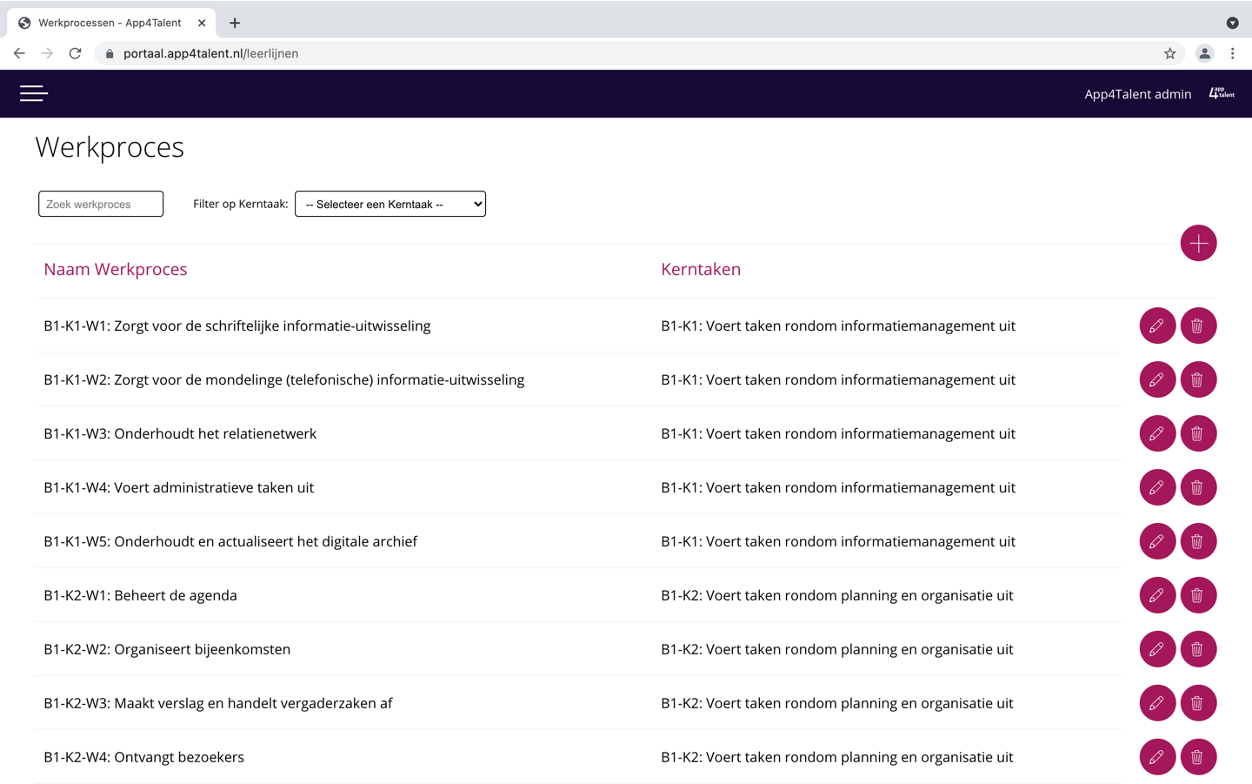 Functionaliteiten van App4Talent
Overzicht van alle studenten
Gemakkelijk bestellingen ontvangen en plaatsen
modulaire lay-out
Geeft inzicht in de ontwikkeling van de leerlingen
Flexibel in te stellen
Je eigen lesbibliotheek
Kan voor elke training worden gebruikt
Altijd en overal toegang
Waarom App4Talent? Bekijk de video!
Betere educatie, voor een betere toekomst
Will je meer informatie ontvangen? Of sparren over de mogelijkheden voor jouw onderwijsinstelling?
Fill in the form below and you will hear from us soon.